About Me – In a Nutshell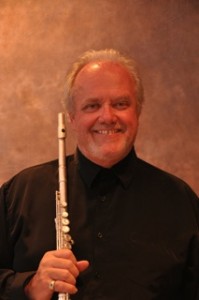 Welcome! Now you have reached this far you are going to find out a little about me. I do mean a little!
Obviously my name is Tony Gardner. My background in music is fairly broad. I am a multi-instrumentalist and I perform and teach many styles of music. My main musical weapons are the  Flute, Clarinet, Oboe, Saxophone and Piano. I also teach elementary brass to assist school instrumental programmes. I teach jazz improvisation on all instruments.
Over the last 25 years I have been heavily involved in instrumental teaching in many different settings from small groups to large ensembles and of course private lessons. I have directed many primary and high school concert bands, orchestras and jazz ensembles over the years and I still love it. The aim for me is to get the personal best out of every student. Not everyone will be a high profile musician but I am a firm believer that the love of music must be nurtured and a developing musician has to reach their personal best. I still love watching this happen!
In recent years I was Co-ordinator of Junior School Music at The Scots School, Albury. I also worked as senior tutor for the Parramatta Diocese Catholic Schools CAPTIVATE programme. Currently, apart from teaching in my studio space at Eastwood and at 5 Church Street, Lilyfield. I also teach jazz improvisation, piano tutoring and instrumental music at North Shore Marist College and St Mary's School, North Sydney. I am also Musical Director of the Eastwood Primary School Band Programme.
If your child wishes to do exams….. I am registered with the AMEB and I am very familiar with the Trinity College Examination syllabus as well. I also have a current NSW "working with children check".
As a composer, I have recorded many film soundtracks for The Australian Film and Sound Archives in Canberra. These silent cinema projects have always been of great interest to me. The 1915 film, "The Hero of the Dardanelles" has just been released on DVD by the The Film and Sound Archives to coincide with the Gallipoli Centenary. I had recorded this soundtrack some 17 years ago and I am so pleased that it has now been released to the public. I have also performed live accompaniment to many early silent movies. I do love this kind of improvised challenge!
As a working musician I perform with Sydney's 1920' jazz orchestra "The Lounge Bar Lotharios" and also with my group "The Benny Goodman Project".
From time to time I will add some snippets about me including upcoming gigs in "Other Cool Stuff".
Thanks for dropping in.
Tony